Greetings and salutations everyone,
Hoping you all had an awesome week and are ready for a new weekend experience! Check out what we have in mid for this week's VR sightseeing! You'll love it, we're sure of it! A new place with a slightly different… dark air to it.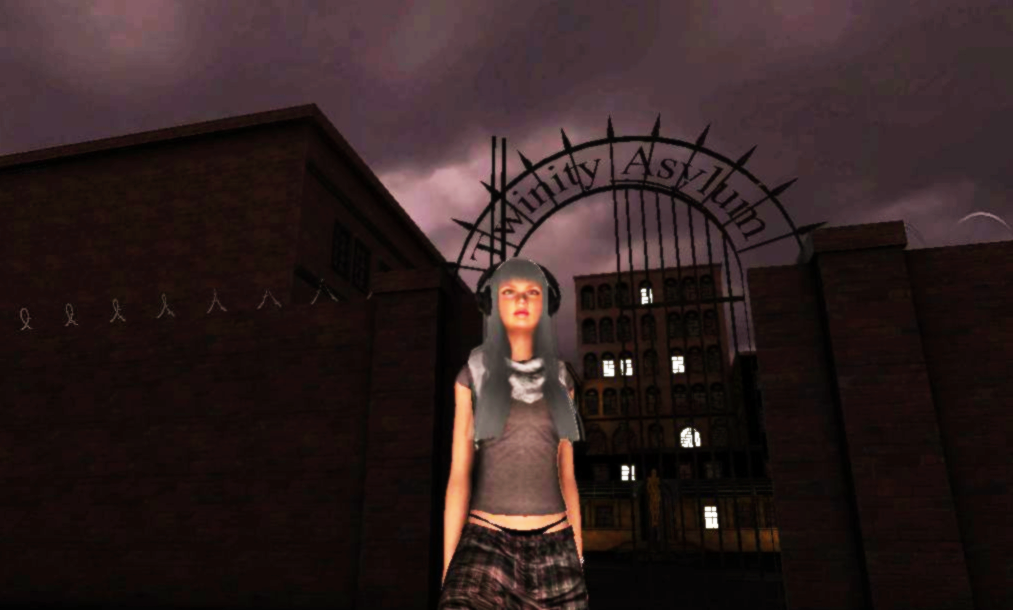 A world where the artist draws us masterfully in a different time of inherent decay and into oblivion – as you can see in Eo's image "..the forgotten ones" . If you look close enough you will be able to catch a glimpse of another era.
The place is Björn M 's Asylum in Twinity.  Come and see what happens when you visit the 3Dplace as shown in the 3Dworks of some of those who dared to steps in…
"Climb walls as if you were an animal of the underworld. Battle your way through ruined beds, and avoid looking at their tables slowly transform into something perverse and corroded.."
You can see more of Sandra's experience in the Asylum here  or by clicking the image above.
shhh.. did you see that?!! 😉
Happy sightseeing!