Taking the Hosting and Party Planner Virtual Job to a whole new level.
Your events and contests featured on Twinity's Blog, Facebook page and Twitter!
But you can still apply for the virtual job Twinity Party Planner following guidelines here .
Once you have an event or contest set up, please send an email with your event/contest details to support@twinity.com
When sending us your event or contest, be sure your message contains the following information:
-Name of the event OR contest
-Name of the person hosting it (your Twinity username)
-Event OR contest date(s)
-Direct link to the place in which the event is held
Messages must contain all of this information before being considered for the Blog, Facebook or Twitter.
Events and contests must follow the same guidelines outlined in this post. We will showcase selected user-hosted events and user-hosted contests on our community or public pages.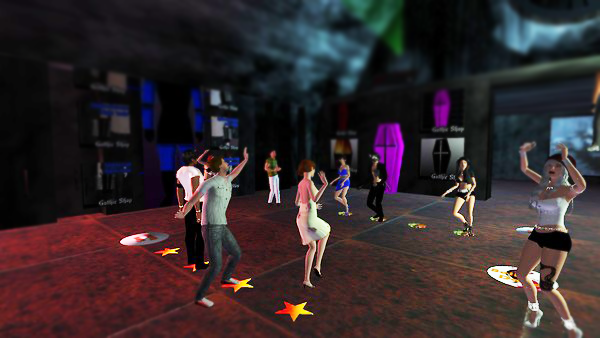 Read on for more info!
We want YOUR events on display for the public pages of Twinity, in addition to regular Twinity events present on the events page. We have had many Twinity official posts and the recent contests, but we want to see more and more Twinity community events and contests listed here! http://www.twinity.com/en/blog
This is the perfect opportunity to permanently advertise your club opening, Creator showroom, gatherings, holiday party,weddings and much more. If you're interested, read on!
Details
– An "event" is a party or gathering in a Twinity location. Links will lead directly to that location in 3D.
– We are currently accepting events you host. The sooner you send events to us, the sooner they will become available as long as they meet our guidelines.
– Events will be added on a rolling basis, and will likely be posted a few days prior to the event date, so make sure you send them ahead of time.
Guidelines
– Events must have a specified start date, as usual Central European Time.
-Events must be submitted at least two days in advance; if you are submitting an event on a Saturday or a Sunday, please send it to us by Thursday
– Events can be GA or AP (general audience or access/adult)
– Events can have a number of categories: DJ parties, creator showroom openings, parties based on your Twinity groups, roleplay introduction socials, discussions on various topics, etc.
– You can send us as many events as you would like! There is no cost to host an event
– You or flatmates or those helping you with the event should be present during your event
– Hosting location used must be Open to Everyone and may not have any Room Access controls (friends only, flatmates, etc.) AP events will be open to AP users only, the adult setting must not be removed under any circumstances during the event.