It's beginning to look a lot like Christmas and now even more! 😉 Another reason to be jolly this Holiday Season!
We know you love to decorate for Christmas or New Years or just in general, you love to dress up, and create that dream or that new life you always wanted, your own fantasy virtual world. Weather you're already settled in or just bought your new Vvirtual world home start gathering your Christmas decorations, your friends and get to work!
Details:
-The place can be a club, your own virtual world home, a holiday house, etc.
Guidelines:
-Send us a direct link to the property you decorated for Christmas or New Years.
-Send a postcard from your Twinity account (the account that owns and decorated the apartment) to globals@twinity.com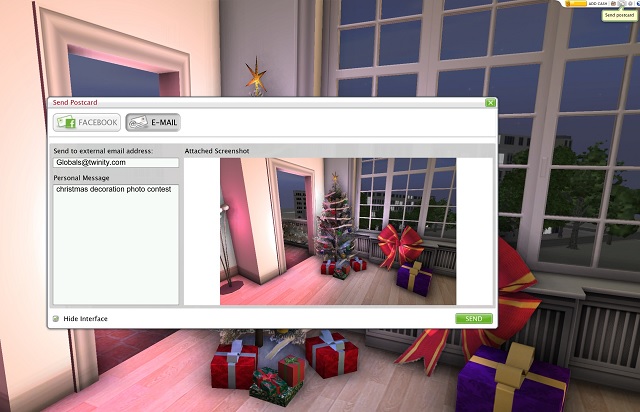 -The location must be open to everyone and kept at a General Audience level at all times.
We will choose 2 favorite places and feature them on Twinity's Blog, Facebook account and Twitter plus a secret prize! 😉
The contest starts now and will end December 25th.