A virtual paradise is what Bill Jd the creator and owner of this 3Dlocation promises and wow does he deliver! We've had our eyes on this place for VWsightseeing for a while now and we finally decided to stop by and look around and we loved it.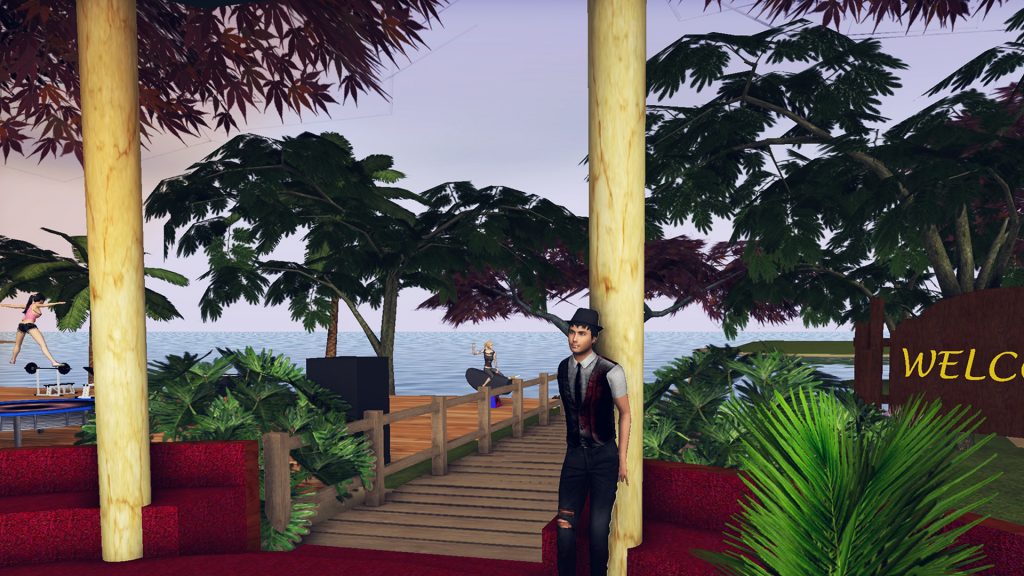 From the moment we stepped in, we know, we will simply love this place and we were right. You can find anything here from a number of dance areas, virtual world games, to many places to just go for a walk because we all love walks on the beach 😉 at sunset, right? Check out how high you can jump on trampoline or how long can you last on a virtual bull-rise!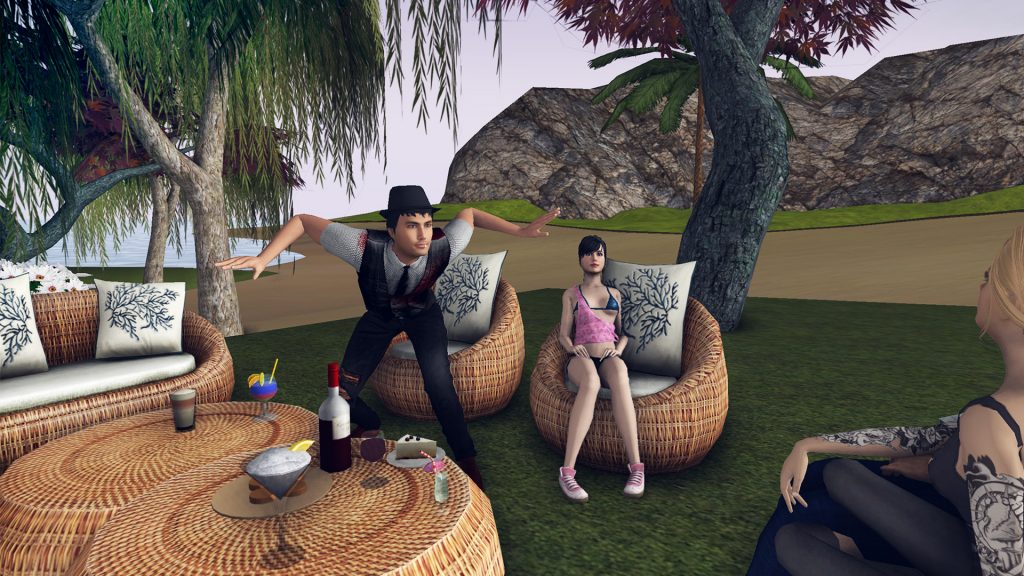 Relax and hang out with your online friends, listening to music and having awesome online chats ! This location is open to everyone at all times so don't hesitate to pop-in and have a look around.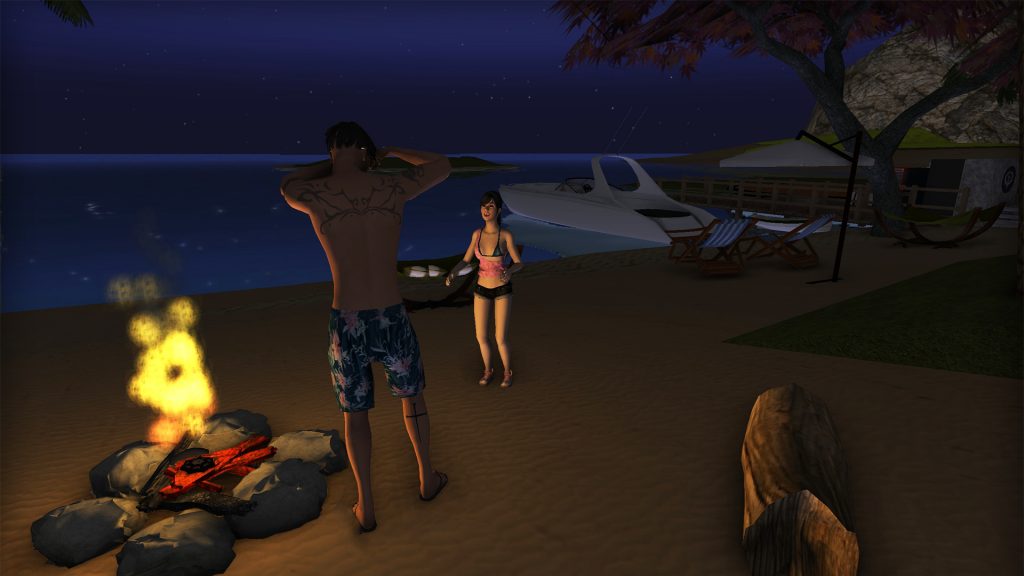 The perfect place to just lose track of time and enjoy beautiful views and in the creator's words "Dance, Party, relax or be romantic in paradise."  And at the end of the day, prepare for some virtual story telling. How easily do you get scared or how good are you at spooky stories? 😉
Enough said, hop online and check this place out, it's a "must see" and extending the owner's message "Please sign the Guestbook and rate if you like. "  And we hope you will!
If you don't have an account yet, get your free account here ! And don't forget to have a peek at our Facebook page and give us a like, here https://www.facebook.com/Twinity!