You've got your eye on that one apartment but didn't get around to make it your own just yet?Or you want to purchase your rental apartment so you never have to pay rent again? This is the perfect chance!!
*This Saturday and Sunday only! Any apartment over 40 euros purchased from Support has a 10 EURO discount.The sale starts at Midnight CET June 10th so 12 AM CET and it ends on June 11th at 11.59 PM CET !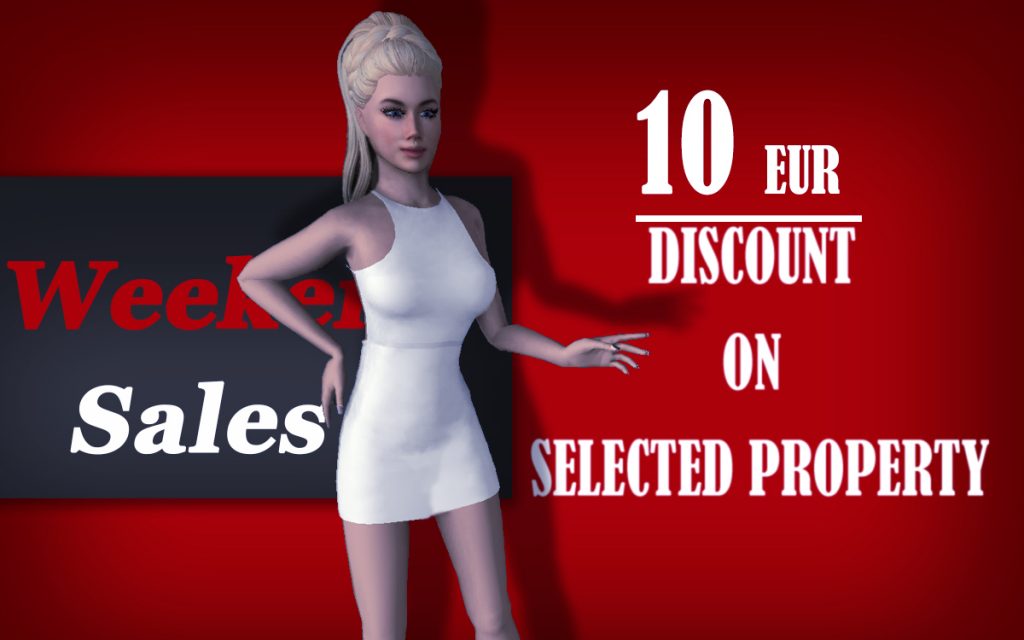 All you have to do is send support the name or the web link of the virtual property you want to purchase with the message "I want to buy this property".
You can also visit the Real Estate Hold account for properties already up for sale and discounted that will be yours in a few clicks! 😉
Contact support for more info!;)