Hello virtual travelers,
We loved taking a peek in the Virtual Fashion world last week and checking out the events in the 3D world and since last week's post was about glam and catwalks we thought we'd ask around a bit for a few other type of fashion in 3D.
And what we got..? Well we got a lot of excitement and a great answer on our call for artwork and of course a few good tips on some of the stores for 3D Dark Fashion. Such as Gothic M Vampire Queen's 3Donline store in Twinity , Dungeon of Goths, Gothic Shop and many more.
While the main style you think of when saying Dark fashion is Goth style, we'll stick to the term of Dark since you can find so many variations of it in the Twinity stores.  Choose any of the 3D alternative styles & store and you're ready to shop & dress in style in 3D. Whether single or choosing the couples fashion way, we're certain and would love to see how you dress-up your avatar and create the new cool you!
If this style doesn't have your heart yet, after you explore the mysteriousand  antiquated features we are certain it will… just dare! After all, it's a new life in 3D. 😉
And with a promise for more virtual artwork on this subject we'll leave you with Amazona's beautiful and creative 3D Artwork.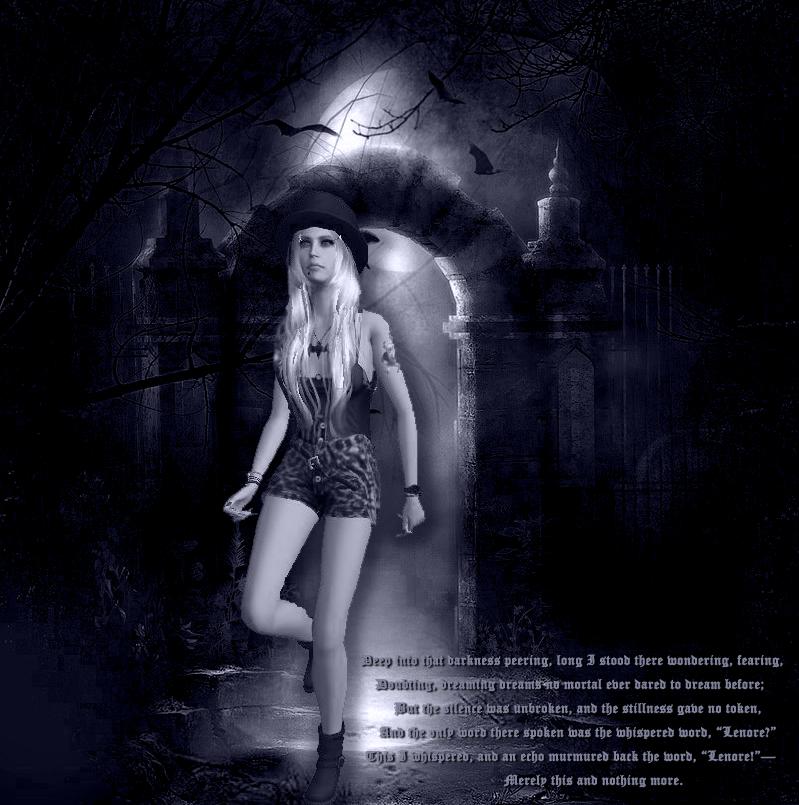 Until next time,
Whether it's sightseeing, styles or self… happy exploring!