Go Green in 3D! How  and where will you celebrate World Environment Day?
Since it's Twinity we're talking about and we are a online mirror world, I'd say it's the best place to celebrate a day dedicated to our planet and I know you wonderful Twinizens are loving this. A new reason to get together and party.. not that we really need reasons for that in Twinity ;]
And since it's the celebration of the planet, besides the many awesome ways you can give back, like taking public transportation,  recycle, turning off the lights, how about turning off the lights and turning on Twinity ;].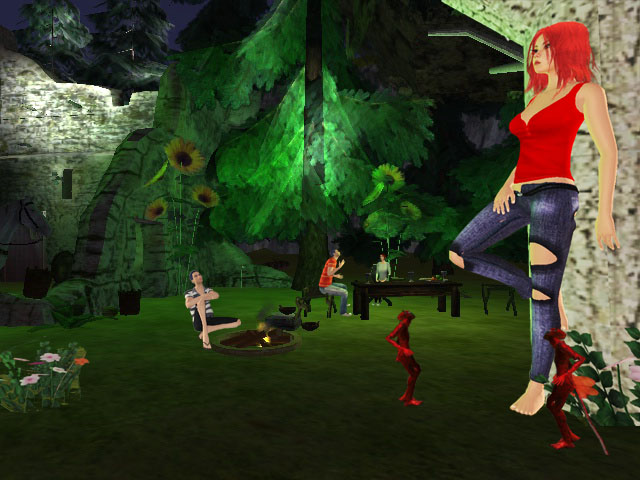 Let yourself be inspired by this great occasion, check out the new World Environment "Green" ;] items we have in Twinity and show us how you see nature by decorating  a space that speaks of you and Twinity in World Environment Day, then.. what else, throw a party to show off! ;]
Find the items in 3D, by searching New Env in the catalog and amaze us with your decorating skills and imagination.
Don't forget to take photos and share them with everyone by uploading them either in www.Koinup.com or in your FaceBook, linking to www.facebook.com/Twinity
If you are not a Twinity user,Sign Up for a personal account now, by clicking  HERE!
Become a fan of Twinity on Facebook HERE!
Follow us on Twitter HERE