As of today, all those not lucky enough to live in Berlin can visit 4 new sights at the click of a mouse in the Virtual Berlin of 3D online world Twinity. Together with partner Berlin Tourismus Marketing, Twinity presents the Berlin Wall Memorial and the East Side Gallery. Another new historical arrival is the famous Pergamon Altar of Zeus.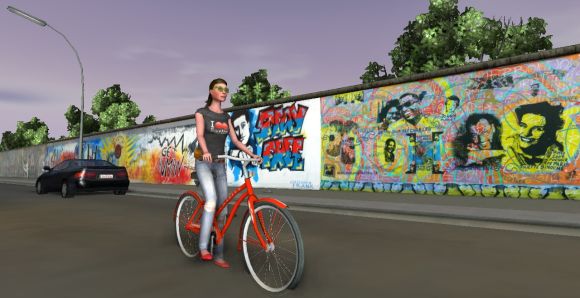 Berlin, 13 August 2010 – Virtual Berlin offers amazing new places to visit. As of today, members from all around the world can visit famous new sights at the click of a mouse, learn more about Berlin's history and avoid long waiting times to see relics from ancient cultures in the Pergamon Museum.
Read more about the new sights in Virtual Berlin:
Pergamon Museum
Berlin's most frequently visited museum now has a virtual counterpart. Members can experience ancient history first hand at this place. Twinity is proud to present the first exhibits, beginning with the impressive Pergamon Altar of Zeus!
East Side Gallery
Together with partner Berlin Tourismus Marketing, Twinity presents the longest open air gallery in the world. The gallery is constructed from a one mile segment of the Berlin Wall. It's works, created by 118 artists from 21 countries, show artistic commentary on the political events of 1989 and 1990.
The Berlin Wall Memorial
The Berlin Wall Memorial – a definite "must see" for any history aficionado – includes a 3D version of the visitor's center and panorama platform, the documentary center as well as a true-to-scale replica of the chapel of conciliation.
The Berlin Wall Museum
To commemorate the 20th anniversary of the fall of the Berlin Wall, Twinity has reconstructed a true-to-scale section of the wall in virtual Berlin. Visitors to virtual Berlin in Twinity can go on a virtual journey through history, and explore a 2 km-long, true-to-scale section of the Berlin Wall from the Reichstag, past the Brandenburg Gate and Potsdamer Platz, culminating in a realistic replica of Checkpoint Charlie. More information at www.twinity.com/en/wall.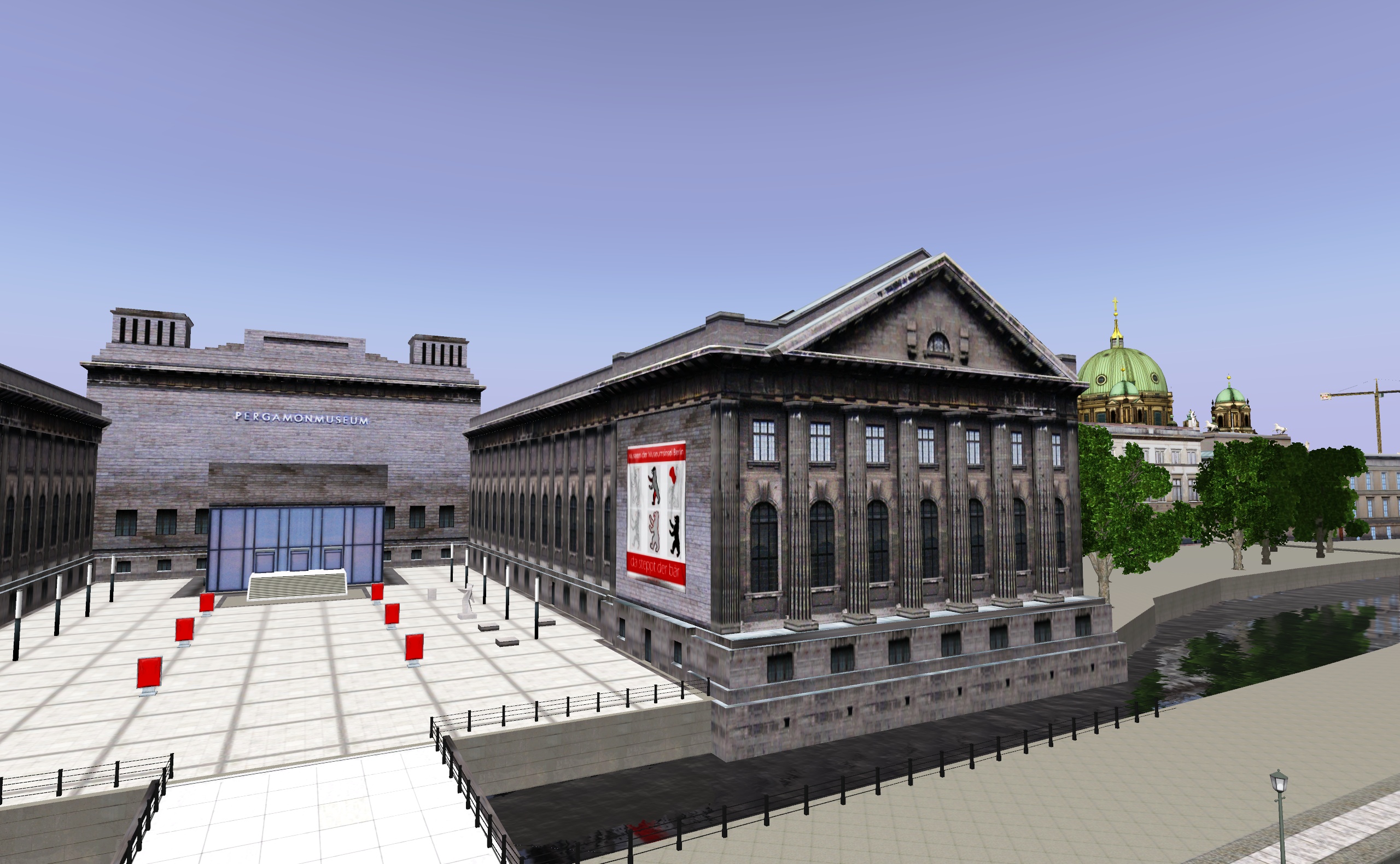 Live lecture with historian Cornelia Thiele
Accompanying the opening of the Berlin Wall Memorial historian Cornelia Thiele will hold a live lecture about the Berlin Wall and the history of origins of the Memorial.
When: Friday, 13 August 2010, 7 pm (CET)
Where: Gedenkstätte Berliner Mauer, Bernauer Straße
The virtual world Twinity is currently in public beta. Register for free membership at www.twinity.com and start exploring the world today.
Cities interested in building a 3D representation can find more information here: www.twinity.com/en/mycity.
– END –
Join Twinity on:
Facebook | Youtube |Twitter
Information about Metaversum and Twinity:
Metaversum develops and operates the 3D mirror world Twinity. The vision behind Twinity is to bring the real and the virtual worlds closer together by building realistic replicas of the world's most vibrant cities in 3D. Berlin, Singapore, London and Miami have launched in Twinity, with other exciting cities set to follow them soon. Twinity members can create a personal avatar, explore real cities virtually, move into a 3D home, chat with friends, work, get creative, or just have fun together.
Twinity offers businesses new ways of engaging with real people in real virtual cities. Through virtual shops and branded presences, in-world ad campaigns, product placement, and real and virtual sponsored events, Twinity lets you enter into a genuine, emotive dialog with your target group. Twinity is currently in public beta and open for business. Founded in July 2006 and financed by leading venture capital firms, Metaversum has offices in Berlin, Singapore, Kiev, and Potsdam. More information can be found at www.metaversum.com and www.twinity.com.
Find more information, videos, pictures and other resources in the Twinity Social Media Newsroom: www.twinity.com/en/newsroom
Do you have any questions or require additional material?
Barbara Ecker
Senior Manager Communication & Brand
Metaversum GmbH | Twinity.com
Rungestrasse 20 | 10179 Berlin | Germany
E: barbara@metaversum.com
F: +49 30 847 12 25 – 23