Trick- or -Treat!
The best part of any competition, giving out the prizes!! Or in some of our competitor's case, receiving them! 😀 So without further ado, let's see who are our cute little spooks! In order of contest costume submission…drum-roll please……!!!
5000 Globals go to… Eo!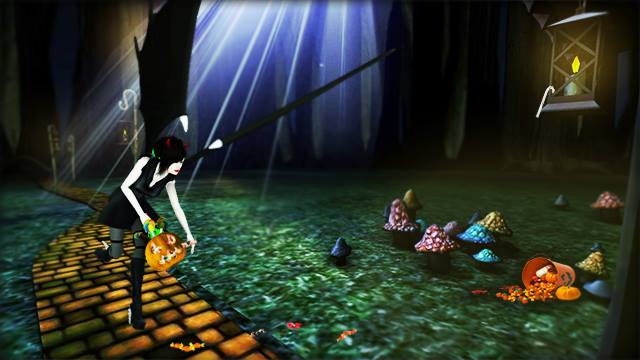 Her outfit items are: Shoes: Björn Twinity , Top & skirt : GMVQueen Tights: UNYC  , Wings & Candy Pumpkin: Twinity 2DShop ,Hair: Boot Camp , 3Dphoto taken at Dark Forest http://www.twinity.com/en/places/50236
Next cute little spook is Angelstar!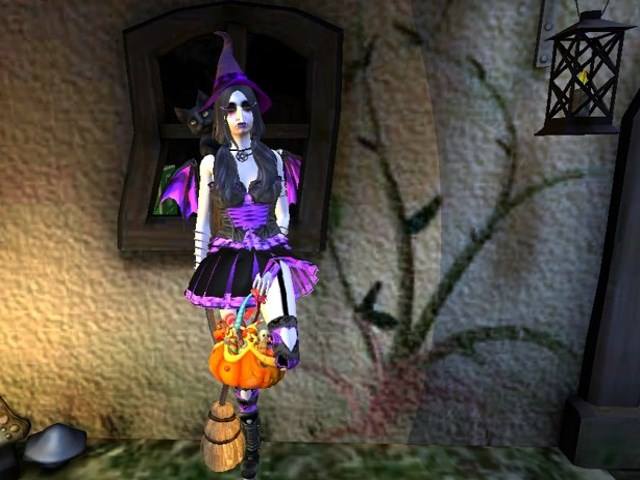 Face and Makeup- Google image search ,Halloween top, Hairstyle, Skirt with stockings, Witch hat, lipstick, Pumpkin candy bag, Witch broom and wings – by Angelstar , Necklace and bracelets- Shop center by Ray, Cat- DK shopping by Derry and Kel, Black lashes- GMVQ by Vampire queen, Pearl lashes- Mush Mush by Flo, Witch nose and teeth- Invader by Zeth, Earrings and ring- East Secret Stores by Ahmed, Ring- 2D shop, Arm band – Cts by Charles, Boots – By Calles . Her picture was taken at Dark Forest By Bjorn M –http://www.twinity.com/en/places/50236
AHH this is so exciting!! 😀 Next winner is Amazona!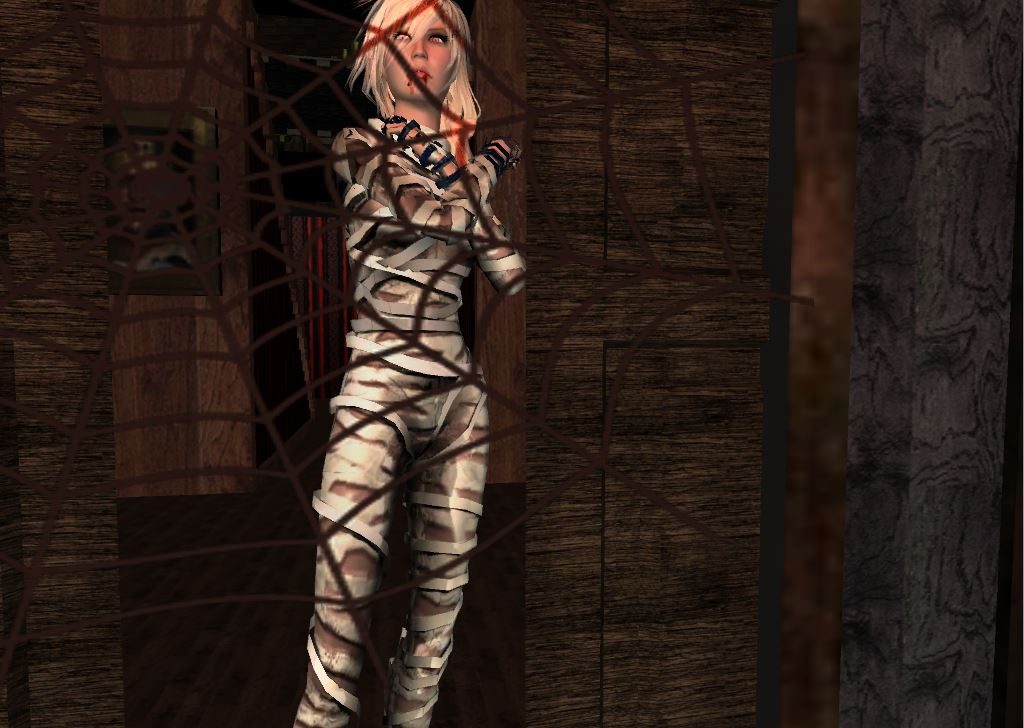 Amazona's #halloween2016 costume was designed by Bjorn M 's "mummy costume" Blood from the 2D Shop and a great spooky #3DPhoto taken at "The Evil Dead" http://ht.ly/mV7V305Ewcb
Prizes for the competition are being allocated as we speak to the winners but also with a surprise for all our little spooks that took part in the costume competition!
Looking for a party to join? Check out one of the many Halloween parties happening here in Twinity right now! Or hold your own creepy, spooky… the scariest Halloween party tonight! 😉
Have a spooktacular night!!
Happy Halloween!